Innovation hub
One of the founding partners of eu.reca is the Science Park University of Antwerp
This innovation hotspot can rely on an extensive network, providing business support services and expert knowhow. Are you looking for a dynamic community and state-of-the art infrastructure? This is your go-to place for developing respiratory innovations.
Location
The Science Park University of Antwerp has the right facilities and network to provide plenty of support to start-ups. With its open architecture, modern infrastructure and attractive coffee bar, the Darwin incubator is the nerve centre of the park.
Would you like to become part of a network of young entrepreneurs, have access to a workspace as needed, and receive your customers in a stylish, professional setting, then you can join us through our co-working formula. If you would prefer the peace and quiet of a private office, or need a standard laboratory for developing your product, then you can choose one of our flexible access contracts.
Our network of professionals provides all the necessary expertise in areas such as business management, finance and collaboration with the University of Antwerp. Our on-site team is available to take over tasks for you related to housing, receiving customers and administrative matters. Focusing on your core business has never been easier.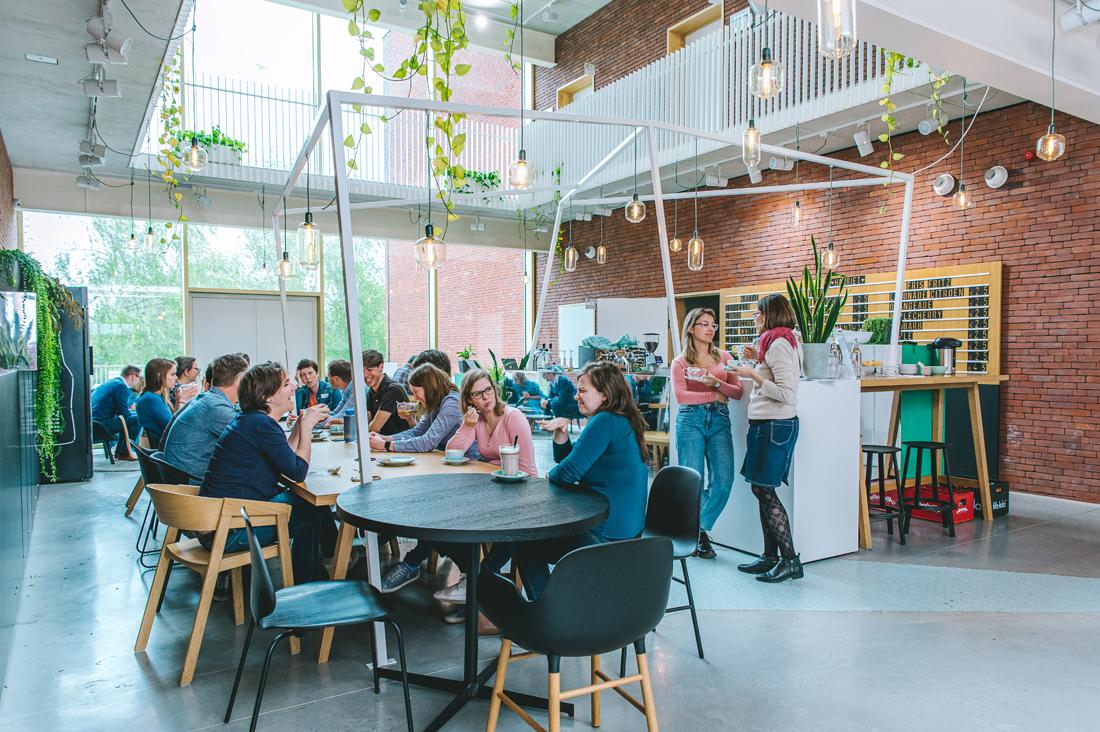 Innovation support
Are you a respiratory start-or scale-up and looking for guidance and expert advice along your innovation and business development process.